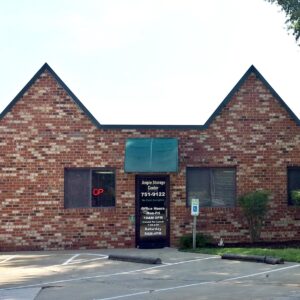 Ample Storage Hamlin Creek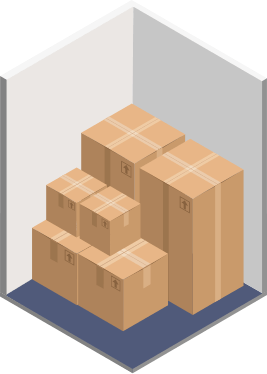 Contact Us Today for Latest Prices
* Online rate excludes insurance & admin fee. Promotion applies only to online rate.
Facility Features
Every storage feature is designed from scratch against standards forged from years of experience in the self storage industry. The result is a high quality consistent customer experience you can count on.
Ample Storage Hamlin Creek
Our Hamlin Creek location has proudly served the Chester area for over 15 years providing self storage units and parking spaces. We are conveniently located off of Chester Road and 288 behind the Food Lion shopping center.
Ample Storage Hamlin Creek makes self storage easy! On site we sell an array of packing supplies you might need to store your belongings such as boxes, tape, bubble wrap for your delicate items, and locks all at affordable prices! Also, our knowledgeable staff will be able to assist you in finding the most suitable self storage unit size and type for your possessions. We offer both standard and climate-controlled self storage spaces and the sizes range from 25 sq ft to 600 sq ft stackable up to over 8 feet!
Features
Moving Supplies
Tenant Insurance
Month-to-Month Leases
Climate Control
Workshops
Camera Surveillance
RV/Boat Parking
Boxes
Mon

10:00am - 6:00pm

Tue

10:00am - 6:00pm

Wed

10:00am - 6:00pm

Thu

10:00am - 6:00pm

Fri

10:00am - 6:00pm

Sat

9:00am - 4:00pm

Sun

Closed
Mon

6:00am - 10:00pm

Tue

6:00am - 10:00pm

Wed

6:00am - 10:00pm

Thu

6:00am - 10:00pm

Fri

6:00am - 10:00pm

Sat

6:00am - 10:00pm

Sun

6:00am - 10:00pm
They continue to meet my storage needs. When I went last week after not being there for several years, the latch was rusted shut. The woman in the office could not have been nicer and took care of the problem immediately with a squirt of lithium grease.
I used Ample Storage for a little over a year. I was not at a great point in my life when I had the unit, and it gave me peace of mind while struggling to get out of a bad situation. Terri is always a delight. And as a fairly small female, I felt safe retrieving things from my unit after dark. Moving out was straightforward and painless. I would not hesitate to use this location again.
Terri is the BEST! She made the whole process simple and easy. Very much appreciate her help in getting me in to this unit without any issues. Couldnt have asked for more.
I helped my mom discard a lot of her papers. Hidden behind the Foodion. Gate was open so I could assist her easily. Never used it but appears decent enough. Has climate control.
I have had my units here for over a year now. The facility is always clean and most importantly to me it is very secure and safe. I have to access my units at times during the night and I have never had any issues and I have never worried about anything happening to me. The manager Terri is amazing and always greets me when she sees me and always has a smile on her face