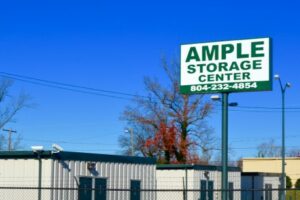 Ample Storage Castlewood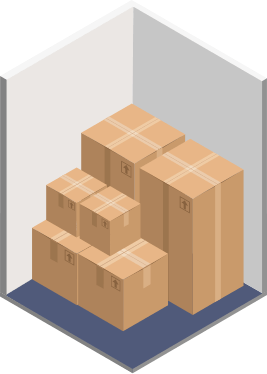 Contact Us Today for Latest Prices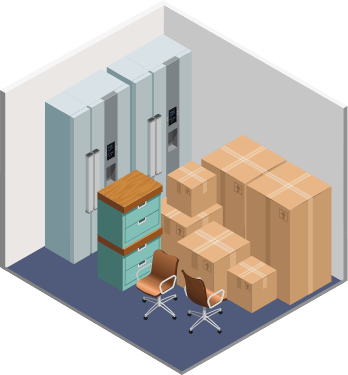 $35 Move In Special
---
Only 1 Unit Left!
Contact Us Today for Latest Prices
* Online rate excludes insurance & admin fee. Promotion applies only to online rate.
Facility Features
Every storage feature is designed from scratch against standards forged from years of experience in the self storage industry. The result is a high quality consistent customer experience you can count on.
Ample Storage Castlewood
Ample Storage Castlewood is conveniently located in the city of Richmond, VA at the intersection of Jefferson Davis Highway and Castlewood Road. At this Ample Storage Center location we provide a 100% fenced facility with gated access, 24-hour video surveillance and an on-site resident manager to keep your belongings secure.
We offer a variety of self storage units including climate controlled units, workshop spaces and more! Our on-site manager will be able to assist you with any self storage questions you might have. For our customers convenience we sell high security disc locks on site at an affordable price! Ask our manager for more information about how secure disc locks are compared to other locks.
Features
Tenant Insurance
Month-to-Month Leases
Climate Control
Work Shops
Monthly Specials
Camera Surveillance
Mon

9:00am - 5:00pm

Tue

9:00am - 5:00pm

Wed

9:00am - 5:00pm

Thu

9:00am - 5:00pm

Fri

9:00am - 5:00pm

Sat

Closed

Sun

Closed
Mon

6:00am - 10:00pm

Tue

6:00am - 10:00pm

Wed

6:00am - 10:00pm

Thu

6:00am - 10:00pm

Fri

6:00am - 10:00pm

Sat

6:00am - 10:00pm

Sun

6:00am - 10:00pm
Customer service was outstanding.
Nice unit room... enough to put a whole car in!!!
So happy they are Ample storage again, last company was horrible, people are a lot friendlier than last group.
From the street you can tell that this storage place has been here for years, but you also can tell that whoever is running things now cleans up I have never seen that property be so clean. The manager is friendly and helped me find exactly what I was looking for it's sad to see the manager Amonie go at the end of the month.
Very affordable and clean storage with drive up access. Brittany was very friendly and explained in detail of my lease. Overall great customer service! Would recommend!
I'd like to share my comments of a great atmosphere here in Ample Storage off of hull st. I am so proud of my families accomplishments to agree that there prices are better than others. Take my word for it other locations for Ample that are Closer to downtown WAY TOO HIGH. New customers reminder: if you pay for storage check if rental truck is included. And available. Beacuse with this LOCATION behind waffle house on hulk street, well this complex has No rental truck. JUST BE AWARE Charles the mgr is a great opportunist. He has a heart.