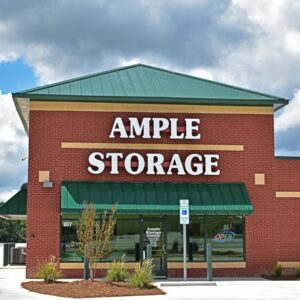 Ample Storage West Smithfield
Features
Boxes

Camera Surveillance

Climate Control

Indoor and Drive-up Accessible Units

Month-to-Month Leases

Monthly Specials

Moving Supplies

Tenant Insurance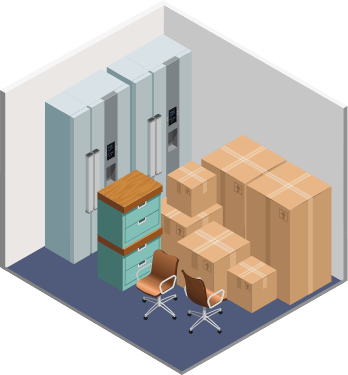 Inside
Climate Controlled
$35 Move In Special
---
Only 1 Unit Left!
Contact Us Today for Latest Prices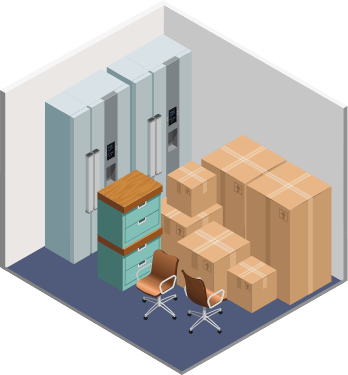 Inside
Climate Controlled
$35 Move In Special
---
Only 1 Unit Left!
Contact Us Today for Latest Prices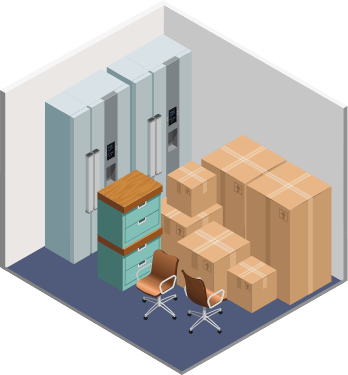 Inside
Climate Controlled
$35 Move In Special
---
Only 1 Unit Left!
Contact Us Today for Latest Prices
* Online rate excludes insurance & admin fee. Promotion applies only to online rate.
Facility Features
Every storage feature is designed from scratch against standards forged from years of experience in the self storage industry. The result is a high quality consistent customer experience you can count on.
Indoor and Drive-up Accessible Units
Ample Storage West Smithfield
Ample Storage West Smithfield is a new Smithfield, NC self-storage facility equipped with standard and climate-controlled self-storage. Our secure facility will put your mind to east knowing your belongings are safe within a gated community with 24-hour DVR video surveillance. Ample Storage West Smithfield is located where West Market Street intersects with Wilson's Mills Road in Smithfield, NC. Along with the convenience of location, Ample Storage West Smithfield offers a variety of sizes of self-storage units. We are sure to have a space that will fit your needs whether you need to store your belongings while moving or you are clear out space in your home. Let our friendly staff assist you with any questions you might have!
Mon

10:00am - 6:00pm

Tue

10:00am - 6:00pm

Wed

10:00am - 6:00pm

Thu

10:00am - 6:00pm

Fri

10:00am - 6:00pm

Sat

9:00am - 4:00pm

Sun

Closed
Mon

6:00am - 10:00pm

Tue

6:00am - 10:00pm

Wed

6:00am - 10:00pm

Thu

6:00am - 10:00pm

Fri

6:00am - 10:00pm

Sat

6:00am - 10:00pm

Sun

6:00am - 10:00pm
Great place to store your items.. Clean, friendly staff..
The best dang storage place in all of North Carolina. Margaret is so helpful, and she bakes the best cookies.
Friendly, good prices, lighted and air condition storage. Good security
This is the best storage I have EVER rented...the staff is so friendly and Michelle is awesome...the place is always clean...this is the place to go if you need to rent some space Thanks,
Let me say this, the manager Michele Rhodes is great! I went by Ample Storage a couple of times unsure about what I needed & Michele was so great with me, showing me many options & helping me figure out what I really needed. When I finally decided she was so efficient & clear about my responsibilities & when & how to get in & out. She got me through the auto payment in a flash & it has been great! The west smithfield ample storage is so clean & is climate controlled & perfect for my needs. I just needed to pass along a recommendation for MICHELLE & ample storage!
Michele was a pleasure to rent from. She was funny and she made the whole process easy. I had never rented a unit before and found it a little overwhelming. From the first phone call, she made everything seem less daunting. I appreciate her kindness during such a difficult period. I'm happy I called there first!
Michele made my transition to Ample Storage easy - clear and accurate presentation of information, timely response, friendly interactions - and has continued to assist as needed. Her help has been invaluable, from finding a good lock to answering any and all concerns about the safety of my belongings during recent storms. I highly recommend!
Michele has been wonderful to work with these past several months. She thoroughly explained the process of renting a storage unit, and she is always available to answer questions. She is very thorough and diligent in providing the best service and storage facilities.
Michele Rhodes is freaking fabulous! I have rented several storage units over the years and this experience was the best by leaps and bounds. I called to inquire about sizes and pricing. She helped me determine the perfect size unit for my needs. Professional and personable on the phone or in person. Ample Storage definitely has a wonderful asset in Michele!
Michele Rhodes was very helpful in helping me choose the storage unit that would be most suitable for my needs. She has personality plus and is very friendly. I love her sense of humor. She remembers my name and always had a friendly wave and smile. Best place in North Carolina to store your personal belongings.
Michele Rhodes is one of the best self storage managers in the business! (I speak from experience as I worked for over 15 years as a self storage manager.). You are lucky to have her! She is professional, knowledgeable and just downright nice. Though I live on the other side of the state, I have rented a second unit from Ample Storage because of her professionalism and facilities.