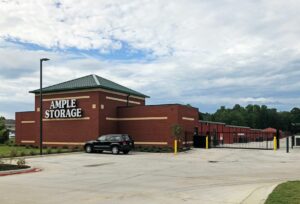 Ample Storage Rocky Mount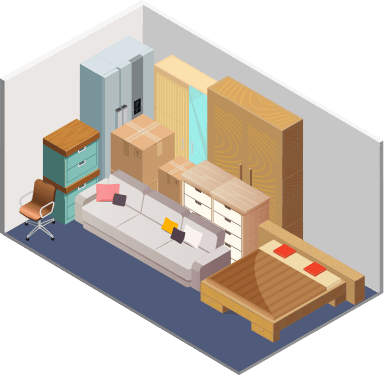 Inside
Climate Controlled
$35 Move In Special
---
Only 1 Unit Left!
Contact Us Today for Latest Prices
* Online rate excludes insurance & admin fee. Promotion applies only to online rate.
Facility Features
Every storage feature is designed from scratch against standards forged from years of experience in the self storage industry. The result is a high quality consistent customer experience you can count on.
Resident On-Site Management
Mon

9:00am - 6:00pm

Tue

9:00am - 6:00pm

Wed

9:00am - 6:00pm

Thu

9:00am - 6:00pm

Fri

9:00am - 6:00pm

Sat

Closed

Sun

Closed
Mon

6:00am - 10:00pm

Tue

6:00am - 10:00pm

Wed

6:00am - 10:00pm

Thu

6:00am - 10:00pm

Fri

6:00am - 10:00pm

Sat

6:00am - 10:00pm

Sun

6:00am - 10:00pm
Awesome location, very clean and. peaceful here.. The gentlemam that works the front desk, treats you the same way he would want to be treated "with respect", he was awesome!
Friendly,professional, covered everything I need to know. I saw a review that said there was no restroom or water but that is not true. The manager pointed out the restroom to me on our walk thru. They have a truck avaible to use and carts to help with heavy lifting. I would recommend them to anyone.
Didn't have room but person was helpful and told the best places to go. Found a great place due to them.
Very Clean and management very professional. Unit prices are also very reasonable. I feel my stored items are very safe with all the security measures and cameras in place.
A very clean, nice storage facility. Management is top notch.
Rocky Mount Ample Storage is a clean, modern, secure climate-controlled facility. Adam has been the text book definition of "customer service". Glad we found this convenient well-managed place. Might rent a 2nd unit there!
I recommend Ample Storage of Rocky Mount to anyone. The facility is exceptional clean. The staff are amazing. Very helpful, courteous and professional. Air condition units are available. The facility is well secured. Isabella Norwood.
what a great place and very clean too. I was shocked to find out they give us a free truck to move our stuff into the unit. I mean who does that?? They also gave us a free lock and were very nice and pleasing to work with. Very much recommend!!