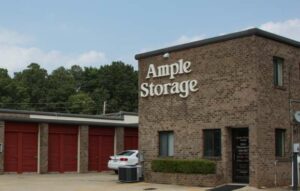 Ample Storage Primavera Court
We're experiencing high demand at this facility. Please call for availability!
919-878-1527
* Online rate excludes insurance & admin fee. Promotion applies only to online rate.
Facility Features
Every storage feature is designed from scratch against standards forged from years of experience in the self storage industry. The result is a high quality consistent customer experience you can count on.
Ample Storage Primavera Court
Located off of Spring Forest Road behind Triangle Rent-A-Car and less than a mile down from Capital Boulevard, our Raleigh storage facility is convenient to everything! We offer Raleigh mini storage units as well as workshops and commercial warehouse spaces.
To reserve your Raleigh-Durham storage space, contact us or stop by today!
This facility is managed out of the office on 2800 Spring Forest Rd, Raleigh, NC 27616.
Workshops
Camera Surveillance
Mon

9:00am - 6:00am

Tue

9:00am - 6:00pm

Wed

9:00am - 6:00pm

Thu

9:00am - 6:00pm

Fri

9:00am - 6:00pm

Sat

9:00am - 4:00pm

Sun

Closed
Mon

6:00am - 10:00pm

Tue

6:00am - 10:00pm

Wed

6:00am - 10:00pm

Thu

6:00am - 10:00pm

Fri

6:00am - 10:00pm

Sat

6:00am - 10:00pm

Sun

6:00am - 10:00pm